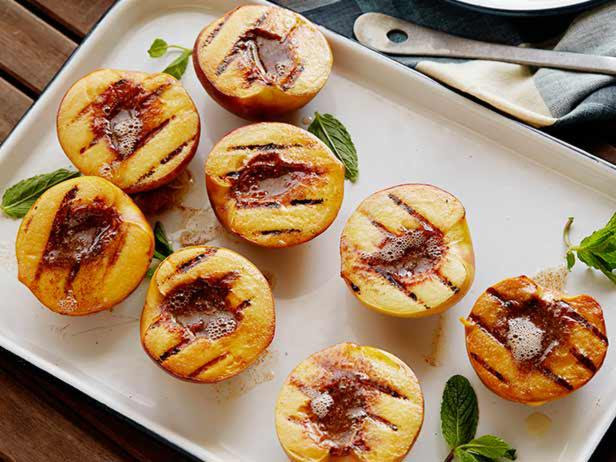 Life on the Farm – "The Summer Symphony"
Hey,
The Peach Seasons of my youth were a melange of sights, sounds and smells. From age 5, I put boxes on the 'filler' that would gently fill the boxes with graded, sized peaches, then push one box through with the empty box I'd just placed on the machine and repeat the process, tens of thousands of times.
It was a cacophony I can still hear in my mind today, the smell of water-cooled peaches, propane from the forklift, clanging metal parts, air compressors powering fillers, workers chattering over the equipment. It was an industrial dance, a symphony of activity.
It was also hard work. It was hard work done under the relentless deadline of ever-ripening fruit threatening to become worthless the second it got too soft to sell. Weather, slow picking crews, late hours, it was a pressure-cooker of stress through which my parents managed to raised three kids, seldom get frustrated with each other and pilot our small farm forward.
The Summer Symphony. Things are different now, but somehow remain the same. The peach packing house once silenced by our farm's lack of size, now clangs and squeaks its motors to sort peaches into our juice press for our winery and others. Picking crews send in wagons of crates for hand sorting to send to auctions and other farm markets. Peach deliveries and juice delivery trucks roll out. Corn trucks are loaded, 2-5 a day, preparing room for this year's crop.
Pick-your-own guests harvest perfect peaches straight from the trees in record numbers. Day camps take field trips to the Maize Quest Corn Maze & Fun Park. Wine tastings bustle each weekend. Bakery treats emerge from the ovens.
Yesterday was a pressure cooker kind of day. Michelle booking groups. Matt ordering winery supplies. The team at the maze starting and serving 3 different groups and 3 different times. Dad moving wagons and crews to and from each peach block. Charles pressing juice. Rocky forklifting. Frank driving truck and tractor.
Peaches ripening, deadlines looming. Fruit to guests. Fruit to wholesale customers. Juice to wineries.
The instruments have changed, but the symphony plays on. Each movement, each season different; the music of summer harvest continues.
The fleeting magic of juicy, sun-ripened freestone peaches lasts but a little while before Fall.
Two big peach picking weekends remain. Will you to join our merry band?
See you soon at the farm,
Farmer Hugh